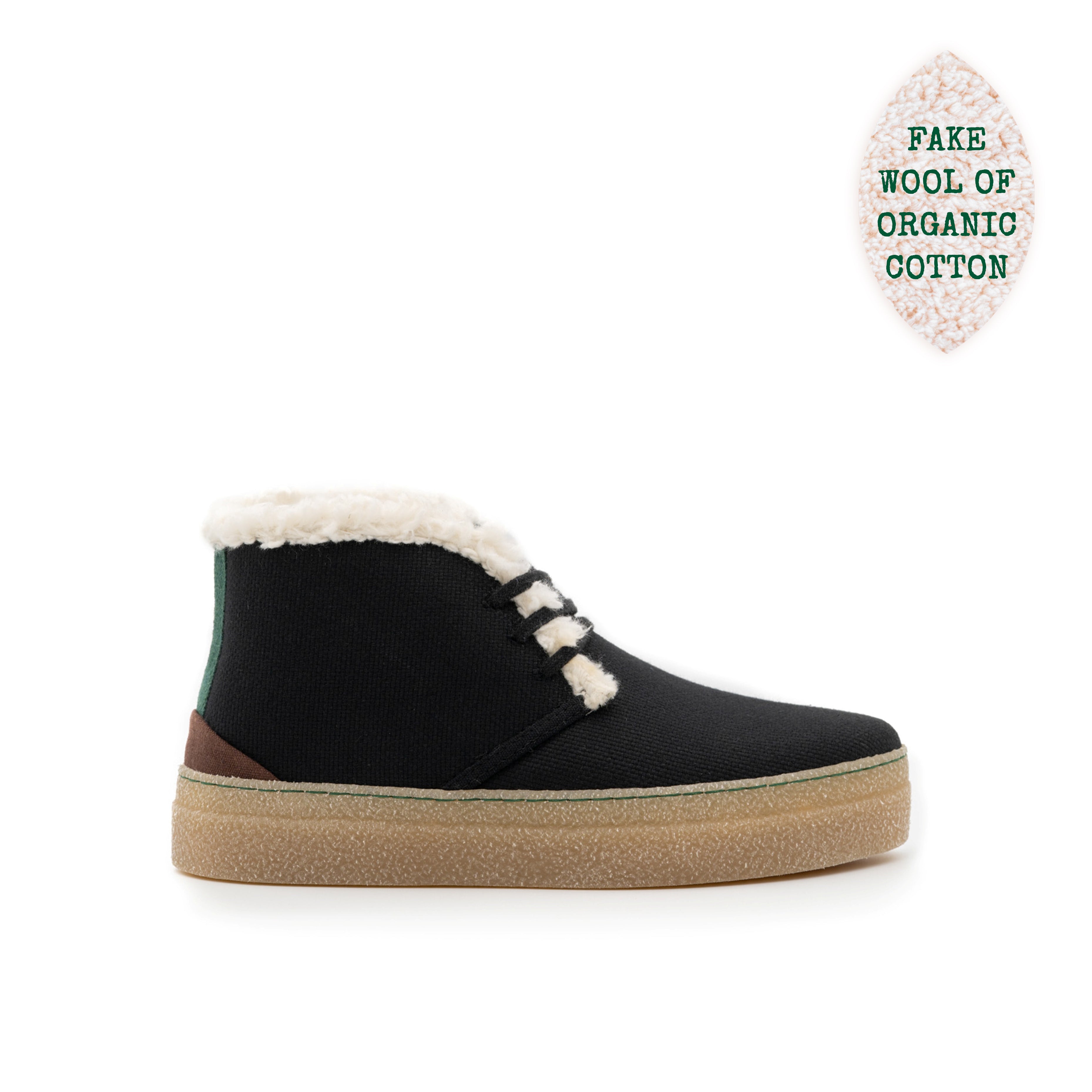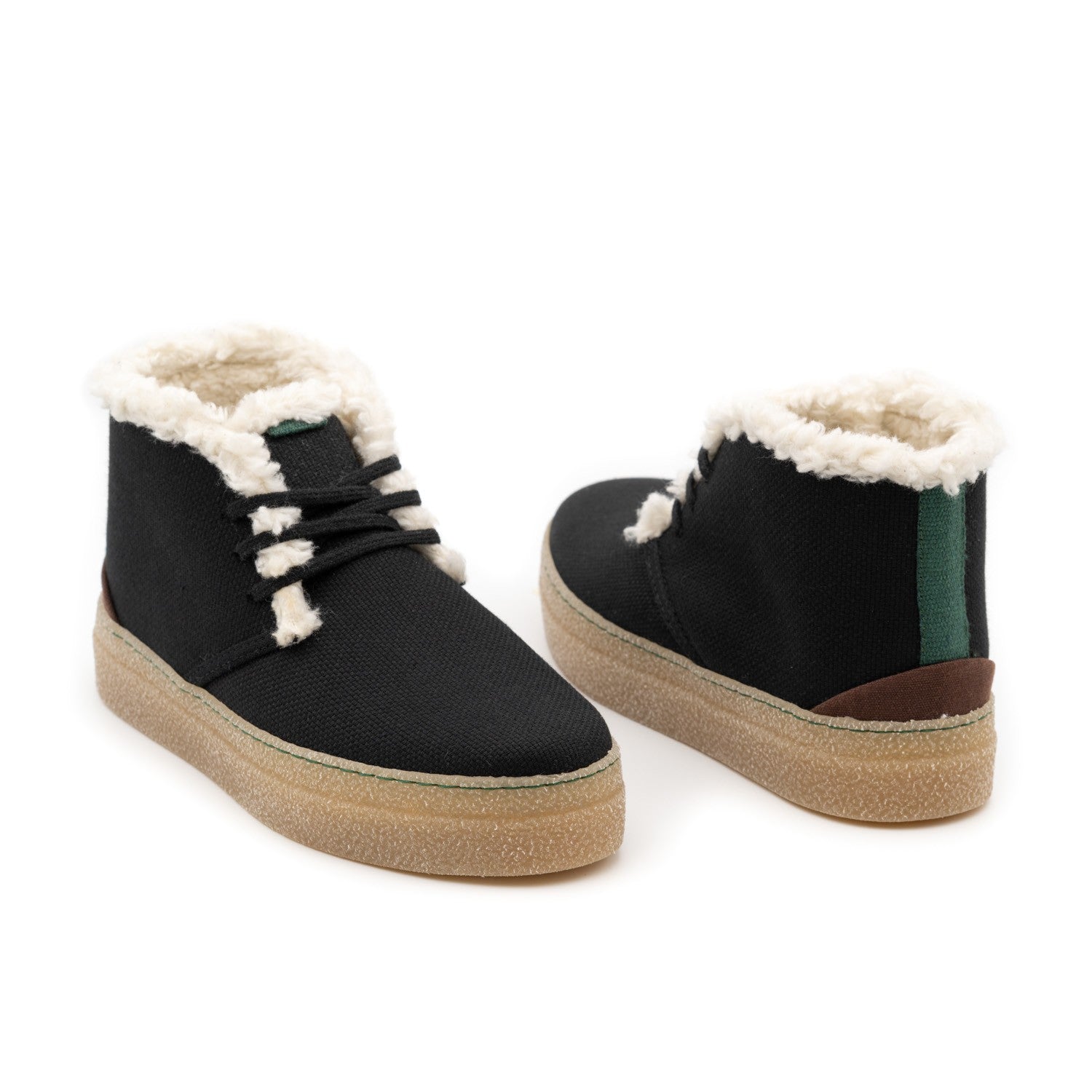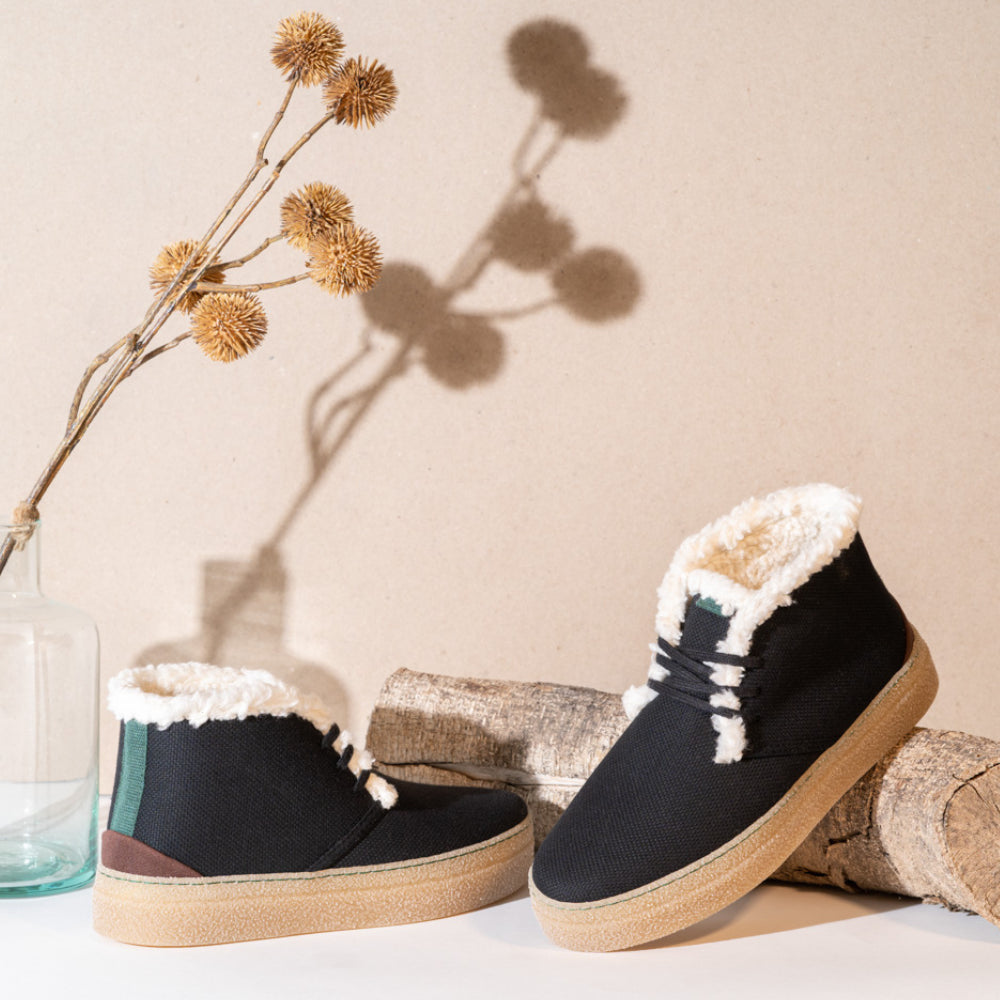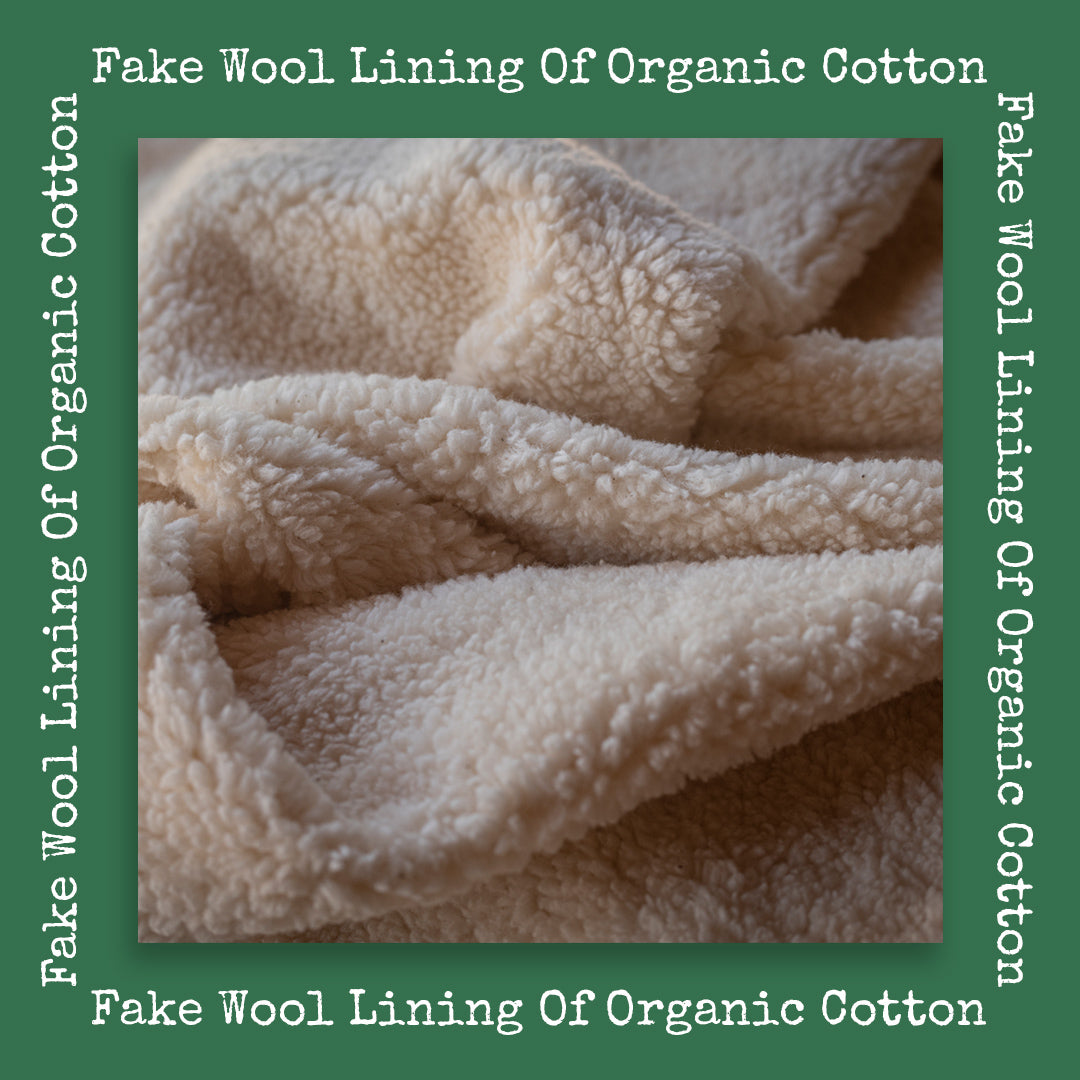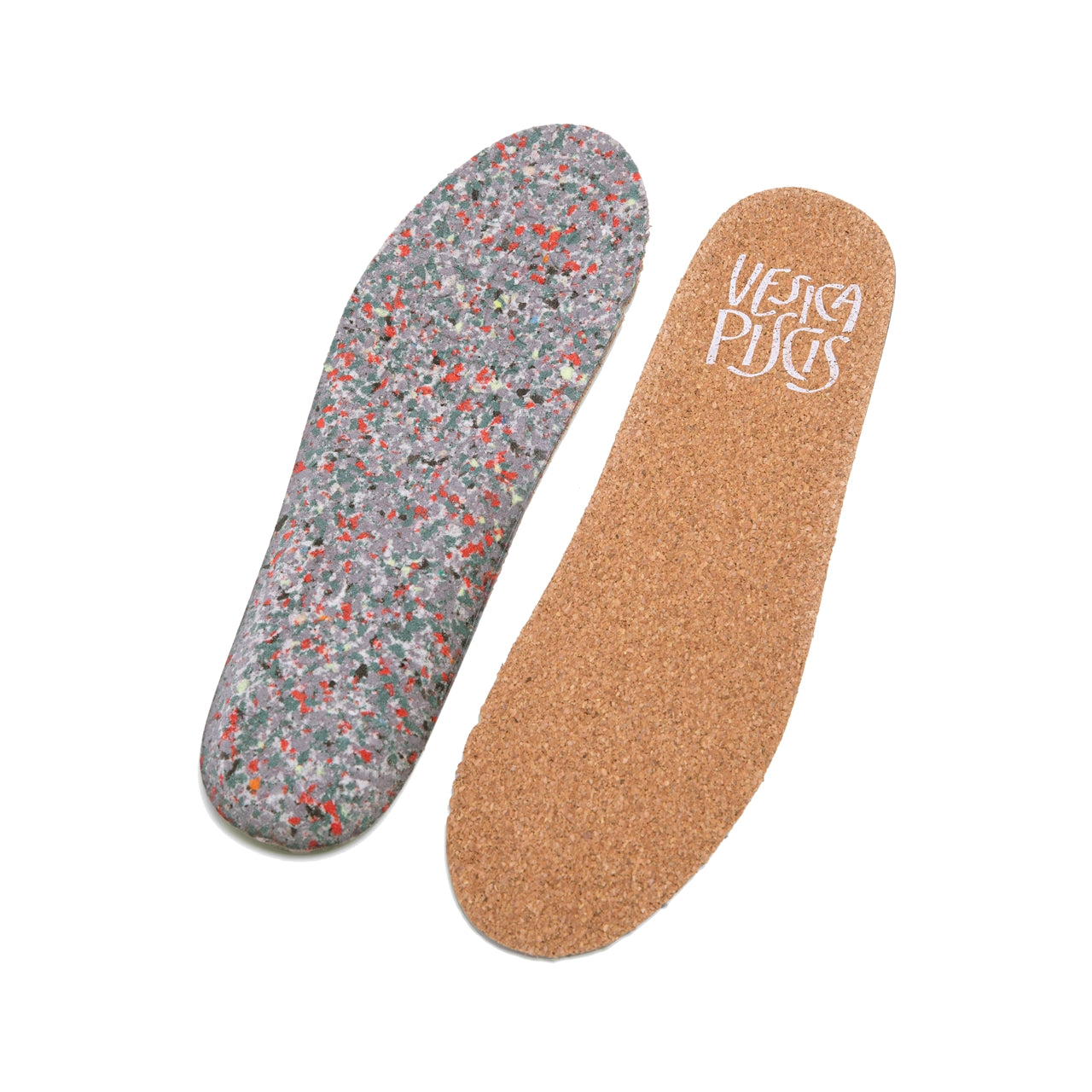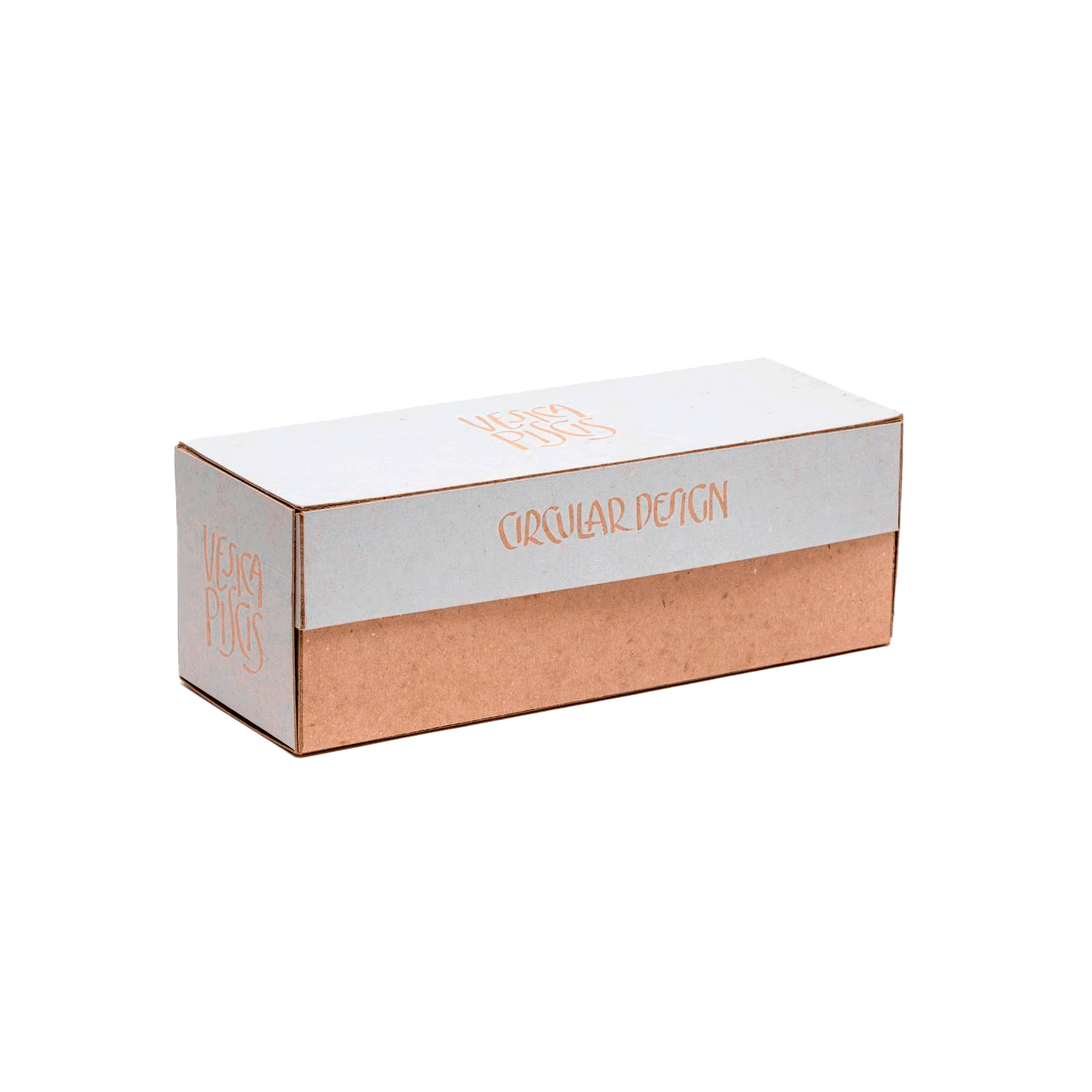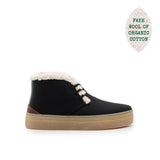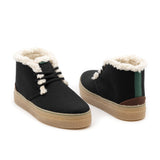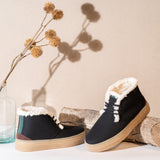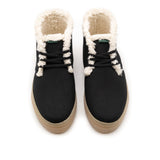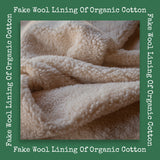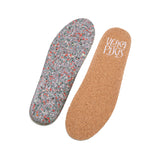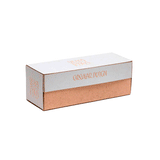 Vegan winter bootie black VAN005
‍
‍
Description

The Vandana bootie is made with fluor-free water-repellent recycled cotton fabric (no waterproof) and high-quality organic cotton (fake wool) lining, which keeps your feet warm. The removable ergonomic recycled PU insole and the outsole sewn only to the upper give maximum flexibility, comfort and recyclability to this timeless winter model, handmade to order in our own workshop from Elche (Spain).
Materials

- Upper: 50% recycled cotton + 50% recycled polyester GRS certified within a water resistance PU finish free of Fluor (no waterproof). - Lining: Organic cotton (fake wool) GOTs certified free of dyes - In sock plant: 100% recycled PU foam + recycled cork free of dyes - Sole: Recycled and synthetic TR rubber
Maintenance

You can wash your Vesica Piscis in the washing machine or by hand. It is very important to remove the recycled PU insoles, since it cannot be washed.It is recommended to choose a cold and gentle cycle (max. 24ºC/75,2ºF) with the washing machine, without using fabric softener. Dry at room temperature without direct light. Please also have into account that the water repellent finish use in some of our winter styles lasts up to 10 washes in the machine.
Shipping & Returns

SPAIN AND PORTUGAL (2/3 days) Free shipping from €55. Orders of lesser value will have a shipping cost of €5.
BALEARIC ISLANDS, GERMANY, AUSTRIA, BELGIUM, FRANCE, NETHERLANDS and ITALY (3/5 days) Free shipping from €70. Orders of lesser value will have a shipping cost of €9.
Other EU countries Free shipping from €95. Orders of lesser value will have a shipping cost of between €9 and €15.

View all shipping & return policy
‍
‍
‍