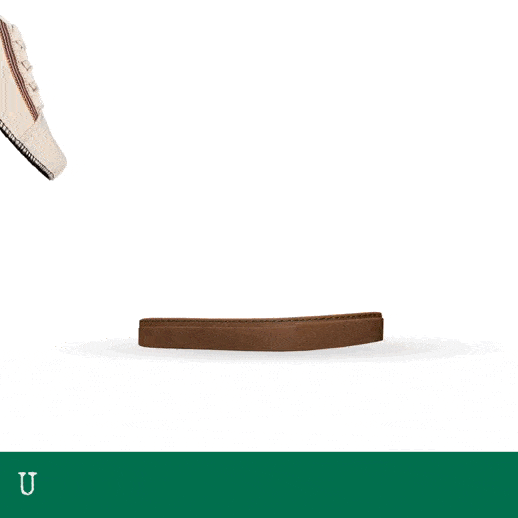 RECYCLING IS GOOD, BUT REUSE IS EVEN BETTER
A NEW CONCEPT OF RETURNABLE AND 100% RECYCLABLE SOLE
The CIRCULAR DESIGN is one of the fundamental pillars of Vesica Piscis and under this premise we have developed a new concept of returnable and 100% recyclable sole. The sole, made with recycled TPU (thermoplastic polyurethane) certified GRS (Global Recycled Standard), meets two essential requirements for its circularity: durability and ease of recycling. This, together with our system for joining the sole to the upper, sewn without adhesives, allows us to make a returnable and recyclable sole, and with this, minimize as much as possible the environmental impact of the new sneakers of which the reused or recycled soles will be part.
A PRACTICALLY INFINITE SOLE
THE LESS IMPACT
Whit the INFINITE SOLE system, we managed to reduce the CO₂ footprint by more than half compared to the lowest figure for sneakers with these characteristics, and up to 84% with the average reference (13,6Kg), achieving the lowest carbon footprint in the current market.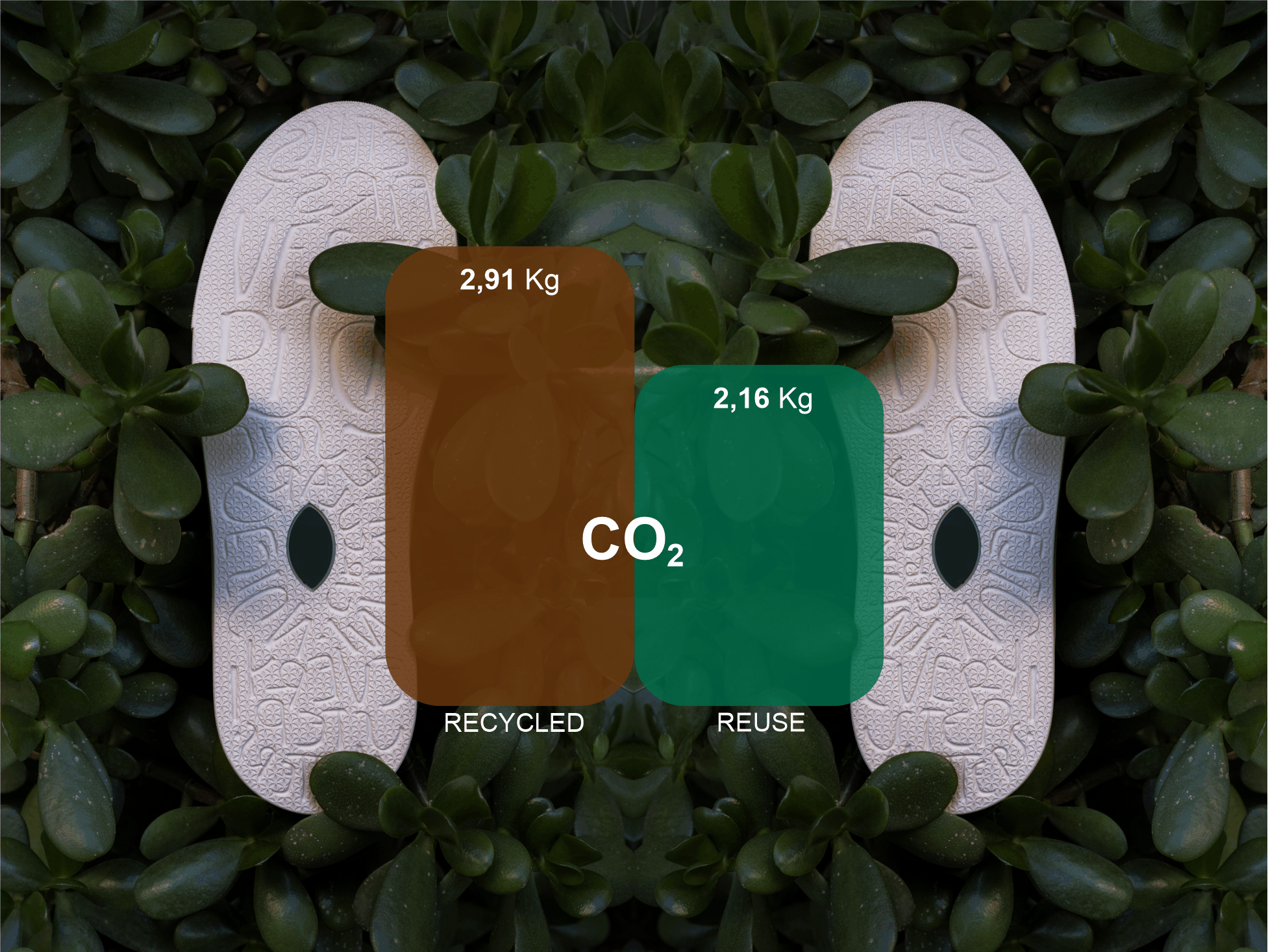 REUSE vs RECYCLE
The two options on which the INFINITE SOLE concept is based, coincide in the vital point of not generating waste, the only difference between the two is that the recycled option requires entering the manufacturing process again, where the sole is crushed and injected again (manufactured), which entails energy expenditure and its respective impact, causing an increase in the carbon footprint compared to the reused sole, which makes this option, whenever viable, the most recommended.