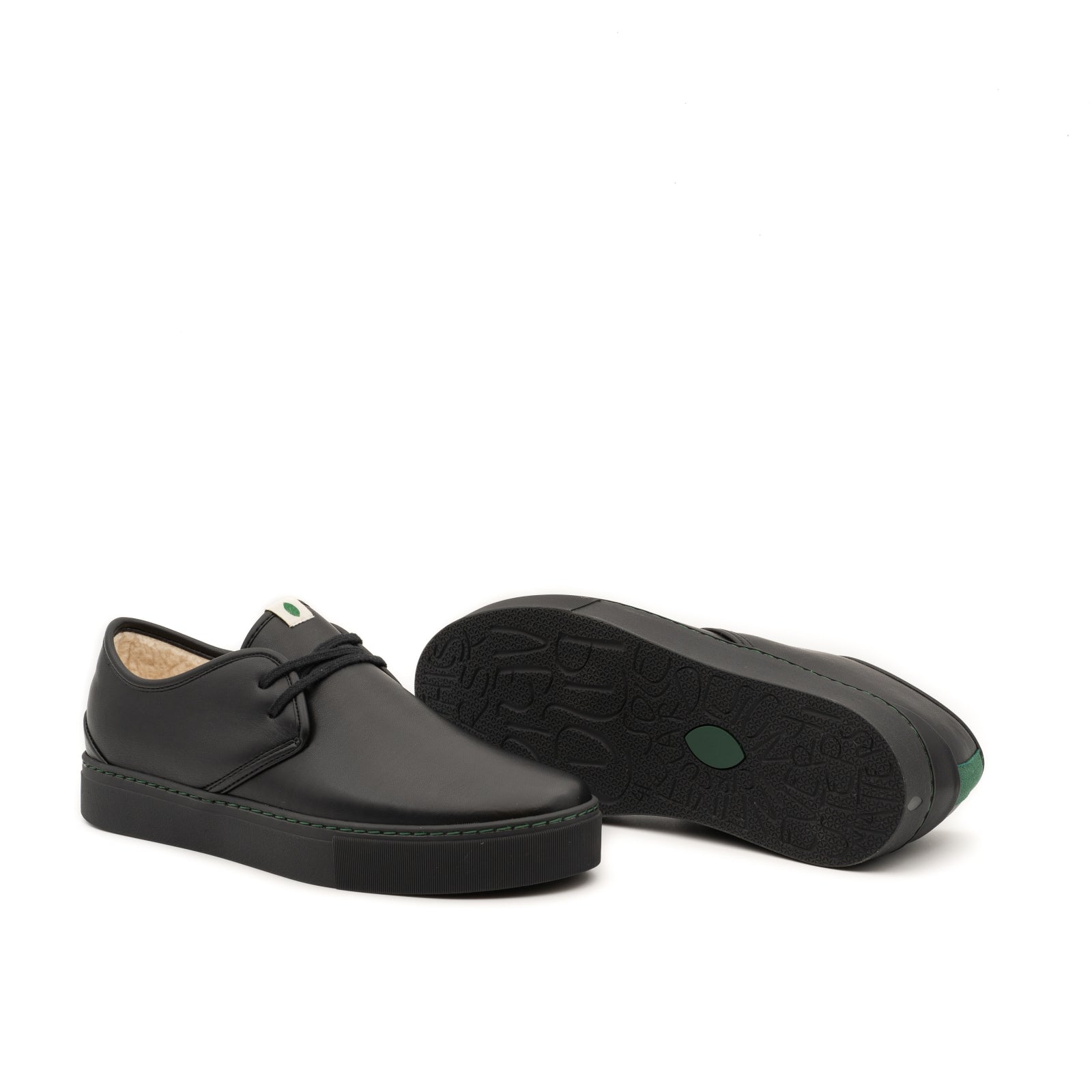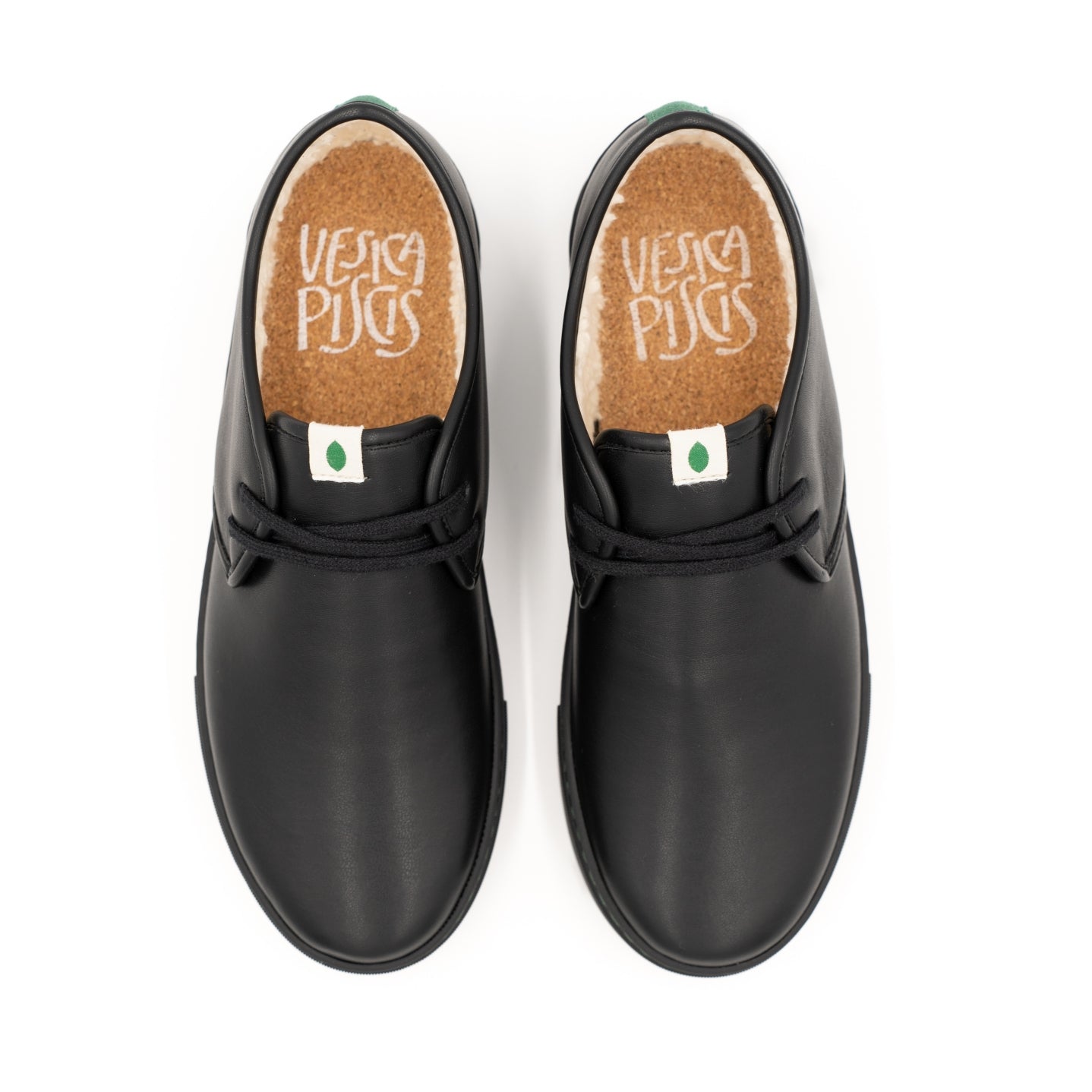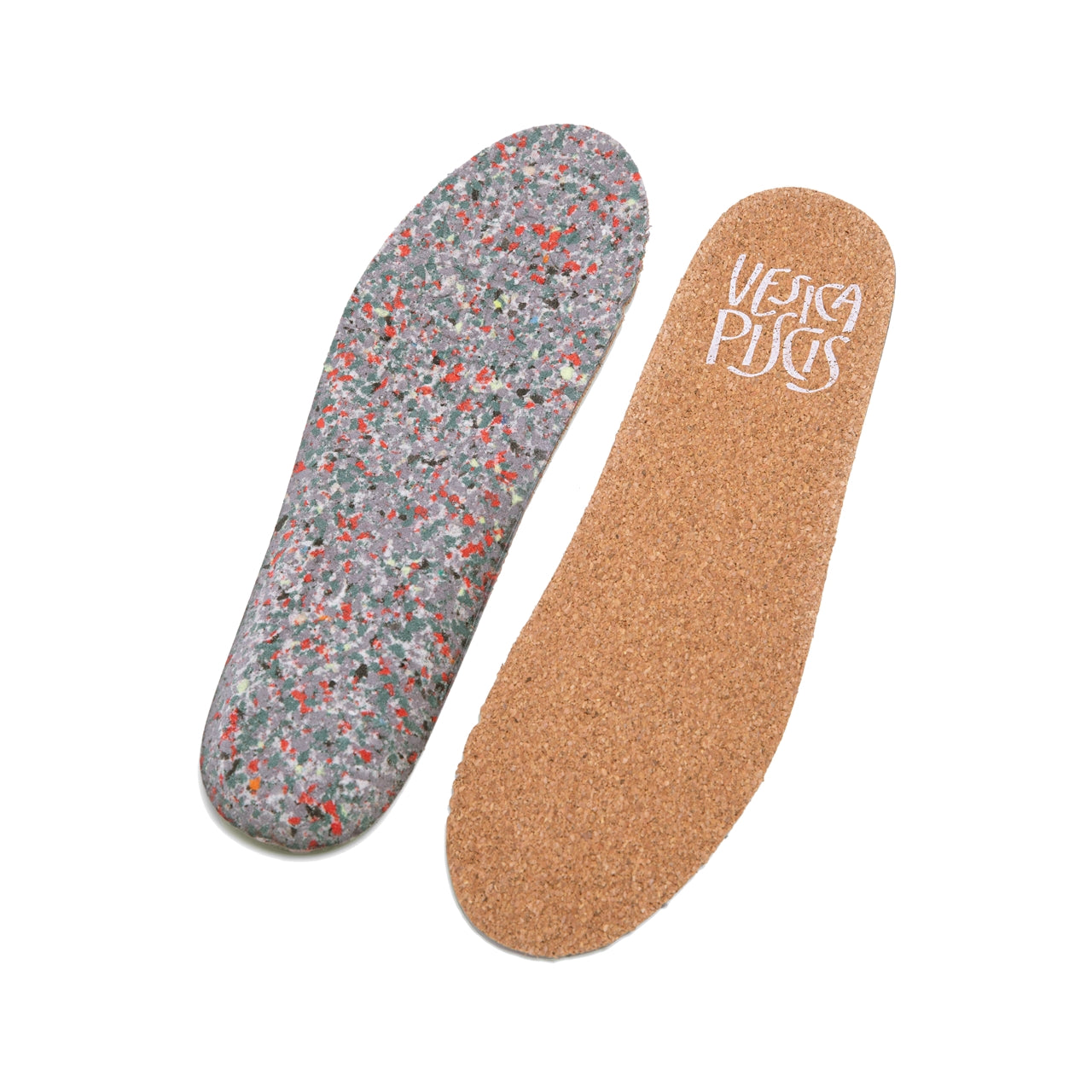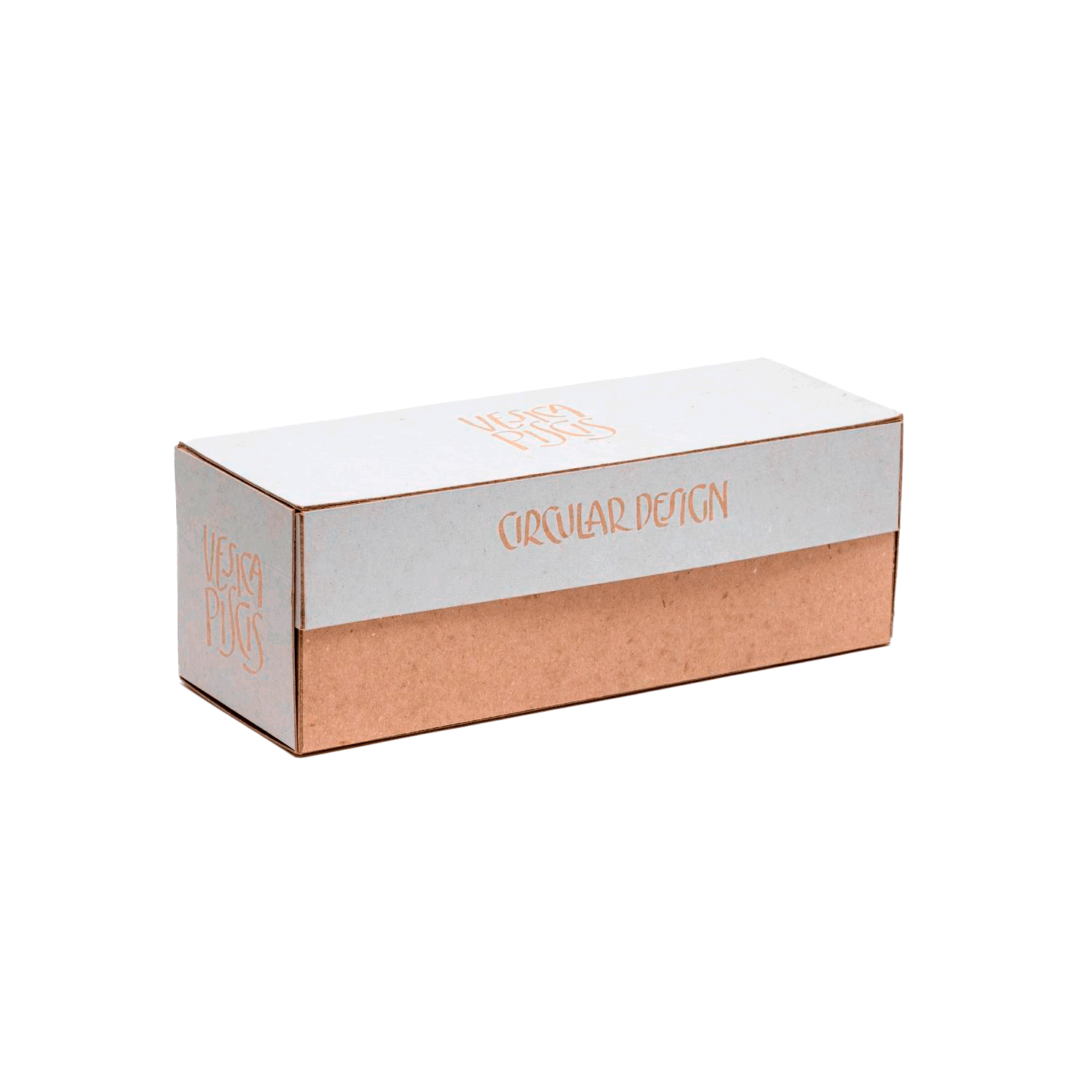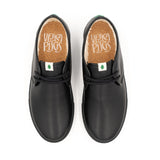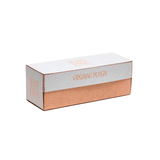 Vegan sneaker winter of corn SID034
‍If you have doubts between two sizes, we recommend the smaller one.
‍
Description

The Siddhartha blucher is made with recycled polyester  and composed by 47% corn PU fabric and high-quality organic cotton (fake wool) lining, which keeps your feet warm. The removable ergonomic recycled PU insole and the outsole sewn only to the upper give maximum flexibility, comfort and recyclability to this timeless winter model, handmade to order in our own workshop from Elche (Spain).
Materials

- Upper: High quality technical fabric, composed by 47% corn PU and recycled polyester.

- Lining: fake wool of organic cotton (GOTS)

- In sock plant: 100% recycled PU foam + recycled cork free of dyes

- Sole: Natural and synthetic rubber vegan certified
Maintenance

We recommend cleaning your Vesica Piscis with a corn-based biobase surface using a damp cloth and letting them dry in a place where there is no humidity. Alternatively, you can use a dry cloth to accelerate the drying process. Avoid direct sunlight drying and the use of detergents.

If you have any questions, please don't hesitate to contact us via email at customer@vesicapiscisfootwear.com. We will be happy to assist you.
Shipping & Returns

SPAIN AND PORTUGAL (2/3 days) €55. Orders of lesser value will have a shipping cost of €5.
BALEARIC ISLANDS, GERMANY, AUSTRIA, BELGIUM, NETHERLANDS and ITALY from €70. Orders of lesser value will have a shipping cost of €9.
Other EU countries from €95. Orders of lesser value will have a shipping cost of between €9 and €15.

View all shipping & return policy
‍
‍
‍