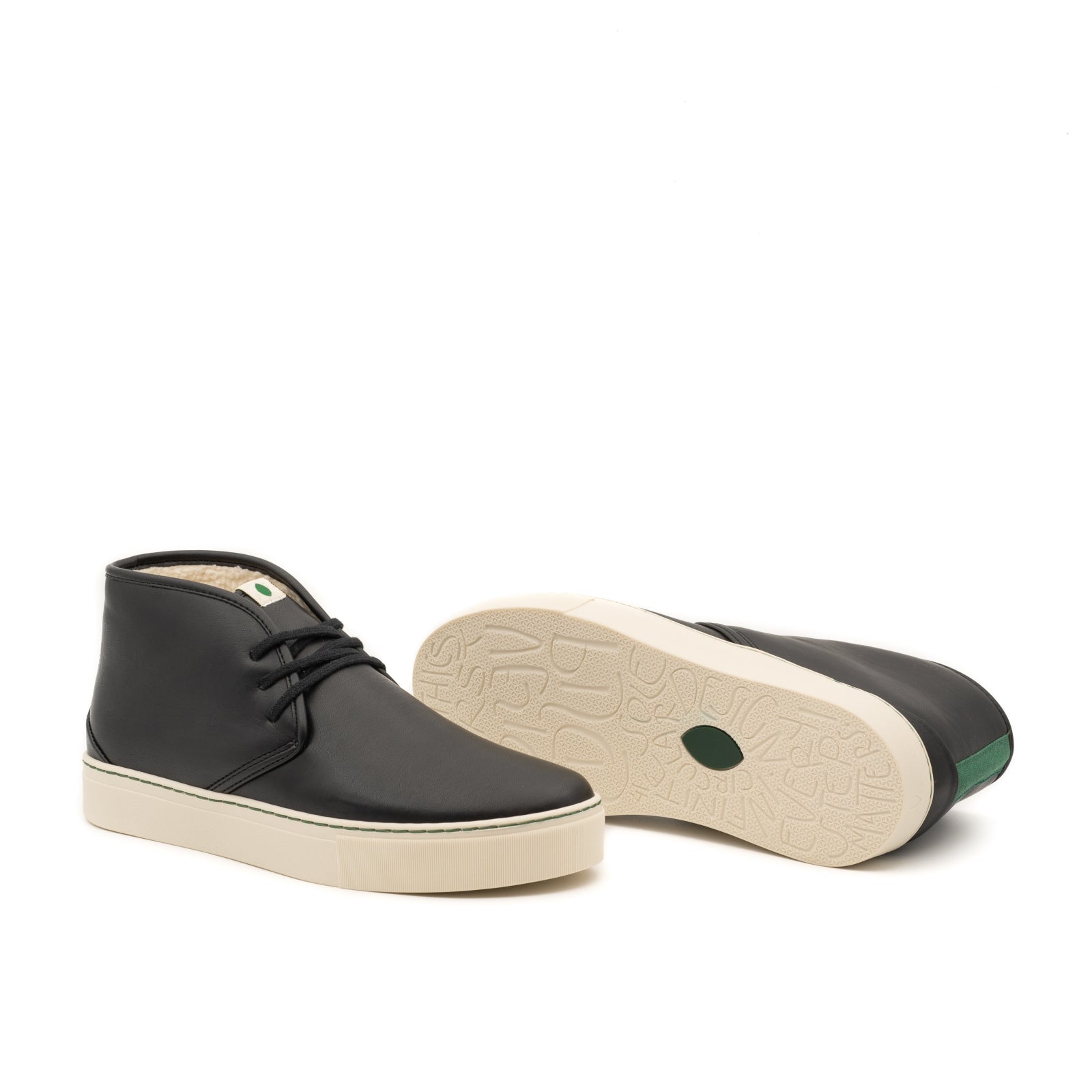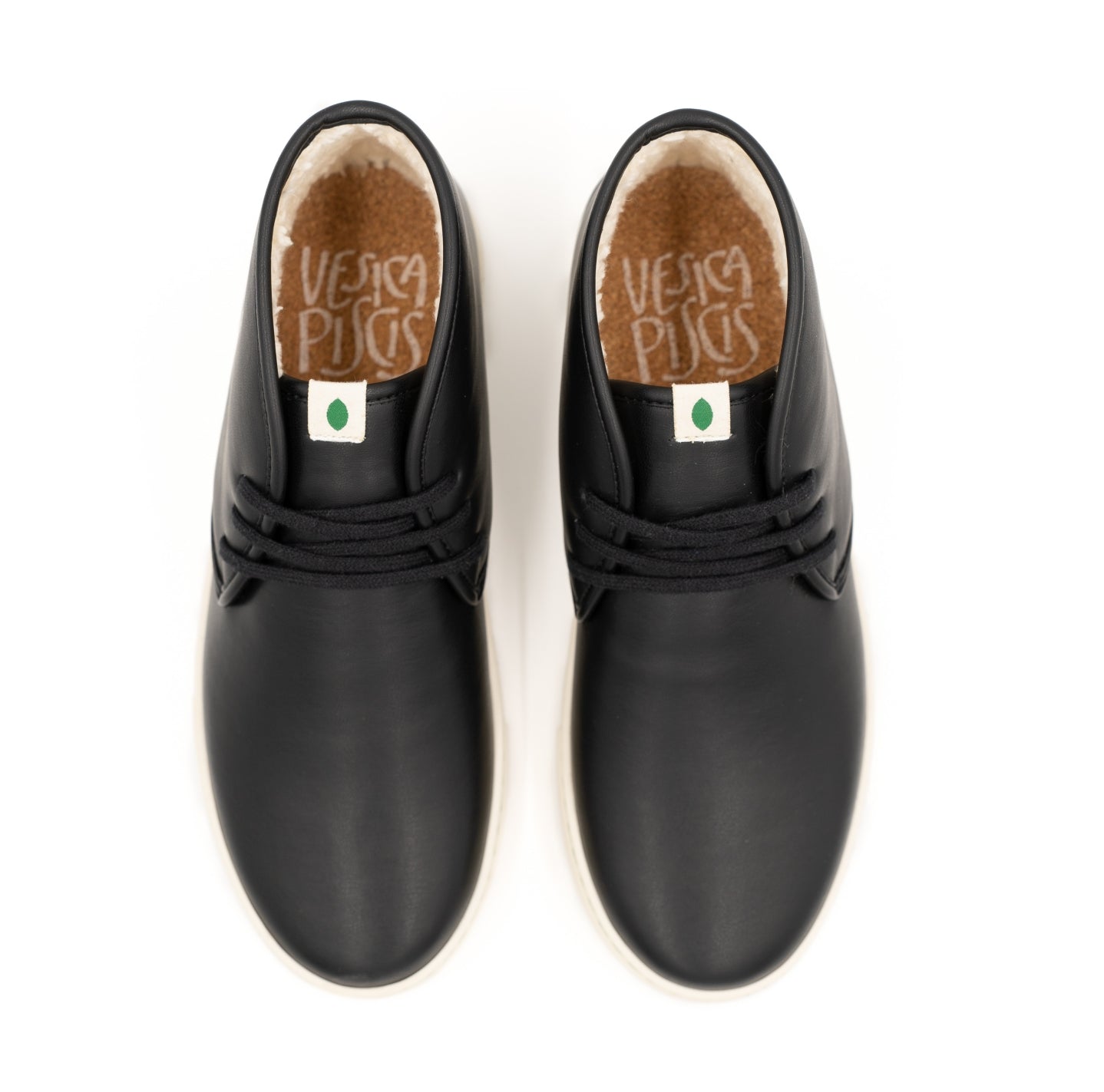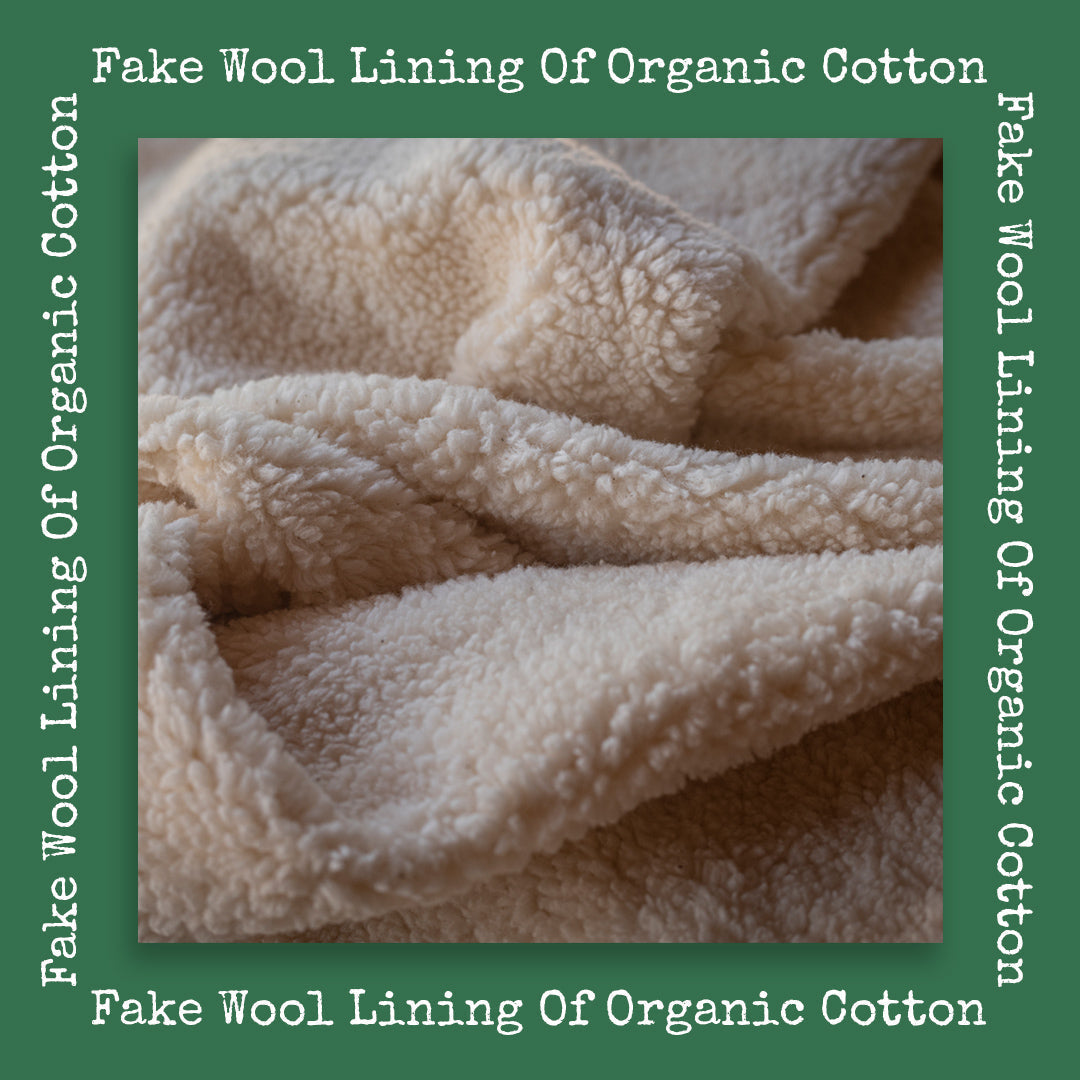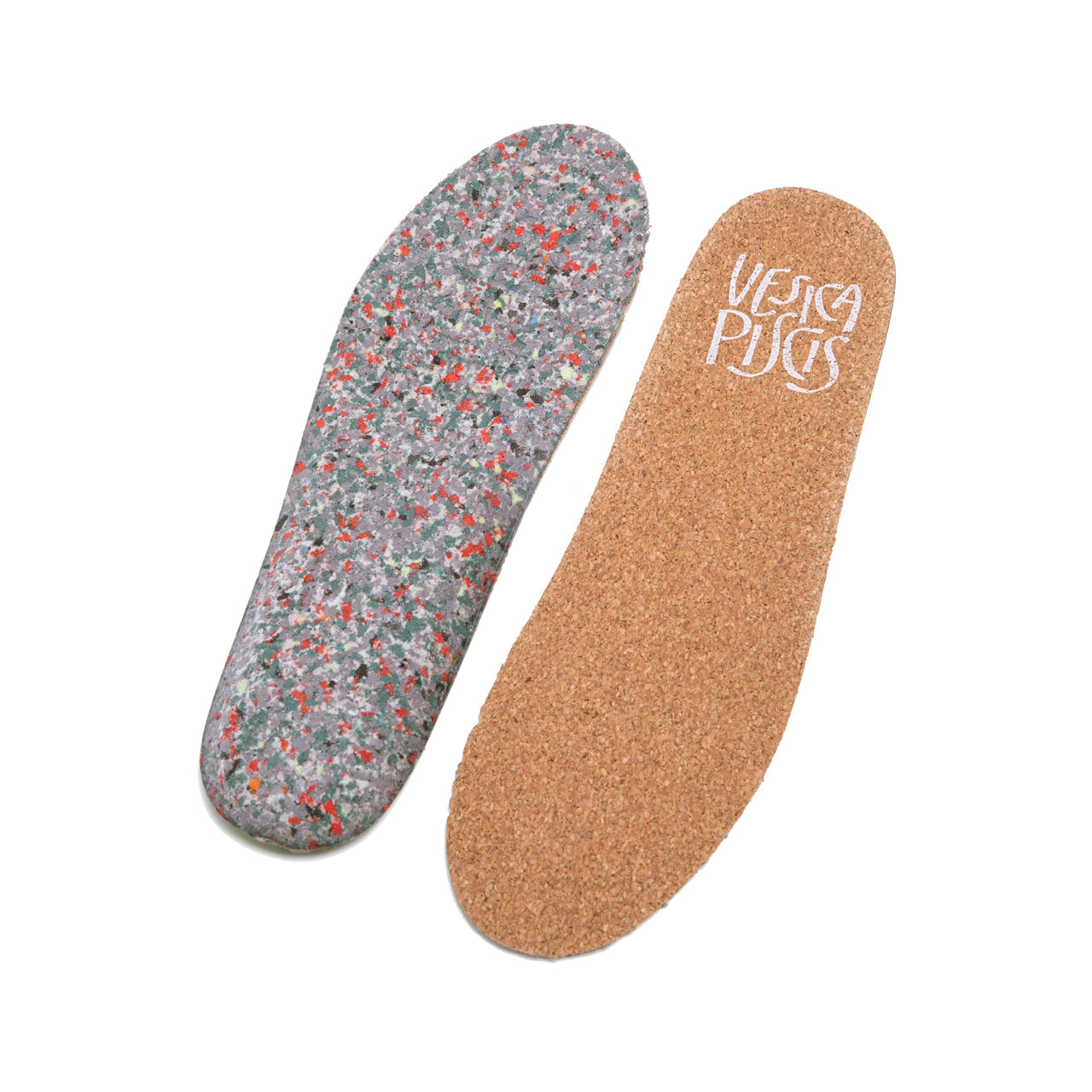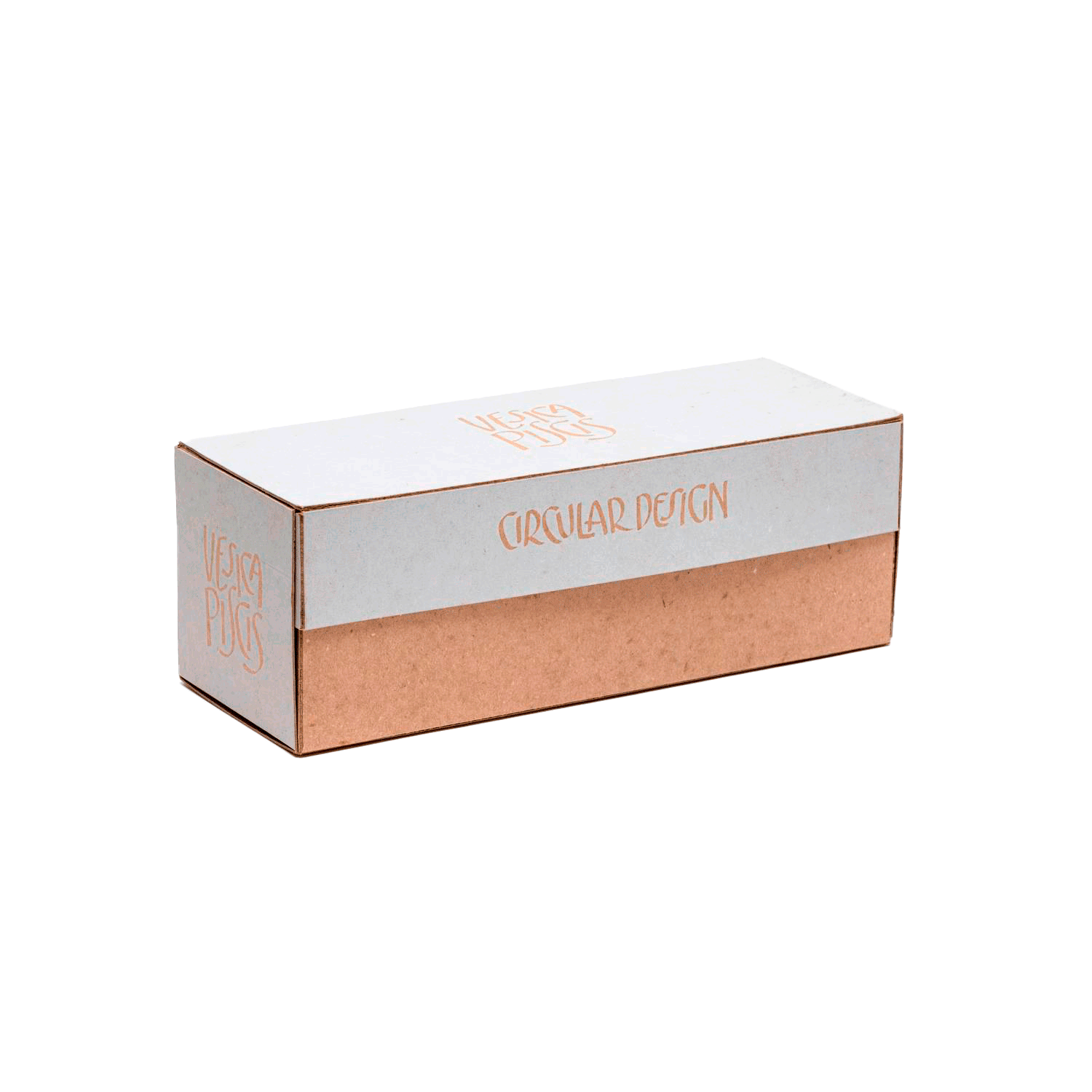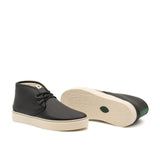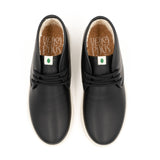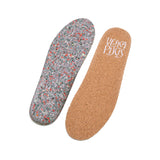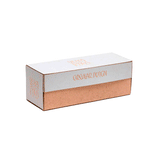 Vegan winter bootie black corn PYT021
‍
‍
Description

A timeless urban boot dedicated to the Greek philosopher and mathematician Pythagoras, an illustrious vegetus. Designed for people looking for a 100% recyclable, simple and comfortable circular design for daily use. Handmade to order in Elche (Spain). You need it? We do it!
Materials

UPPER: 27% recycled polyester + 47% corn bio-based + 26% PU

LINING: Fake wool of organic cotton (GRS) certified

INSOLE: 100% recycled PU + natural cork

SOLE: 90% recycled TPU (GRS) certified

LACES: 50% recycled cotton + 50% recycled polyester (GRS) certified
Maintenance

We recommend cleaning your Vesica Piscis with a corn-based biobase surface using a damp cloth and letting them dry in a place where there is no humidity. Alternatively, you can use a dry cloth to accelerate the drying process. Avoid direct sunlight drying and the use of detergents.

If you have any questions, please don't hesitate to contact us via email at customer@vesicapiscisfootwear.com. We will be happy to assist you.
Shipping & Returns

SPAIN AND PORTUGAL (2/3 days) €55. Orders of lesser value will have a shipping cost of €5.
BALEARIC ISLANDS, GERMANY, AUSTRIA, BELGIUM, NETHERLANDS and ITALY from €70. Orders of lesser value will have a shipping cost of €9.
Other EU countries from €95. Orders of lesser value will have a shipping cost of between €9 and €15.

View all shipping & return policy
‍
‍
‍