KEYS TO CIRCULARITY
MATTER AND ASSEMBLY
The technique that makes it possible for all our shoes to be 100% circular is mainly due to use of monomaterials and non-use of adhesives to join the sole to the upper.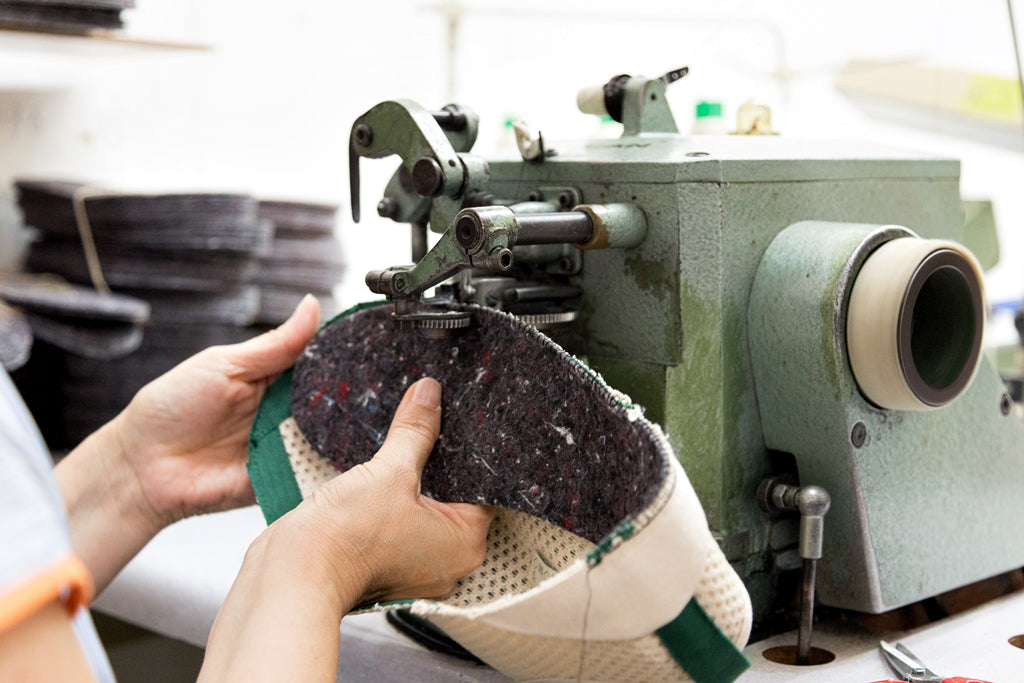 SIMPLE DESIGN
The reduction to a single material (textile) for the part of the upper, allows that once it is separated from the sole it can be directly recycled in a simple way without the need for any manipulation.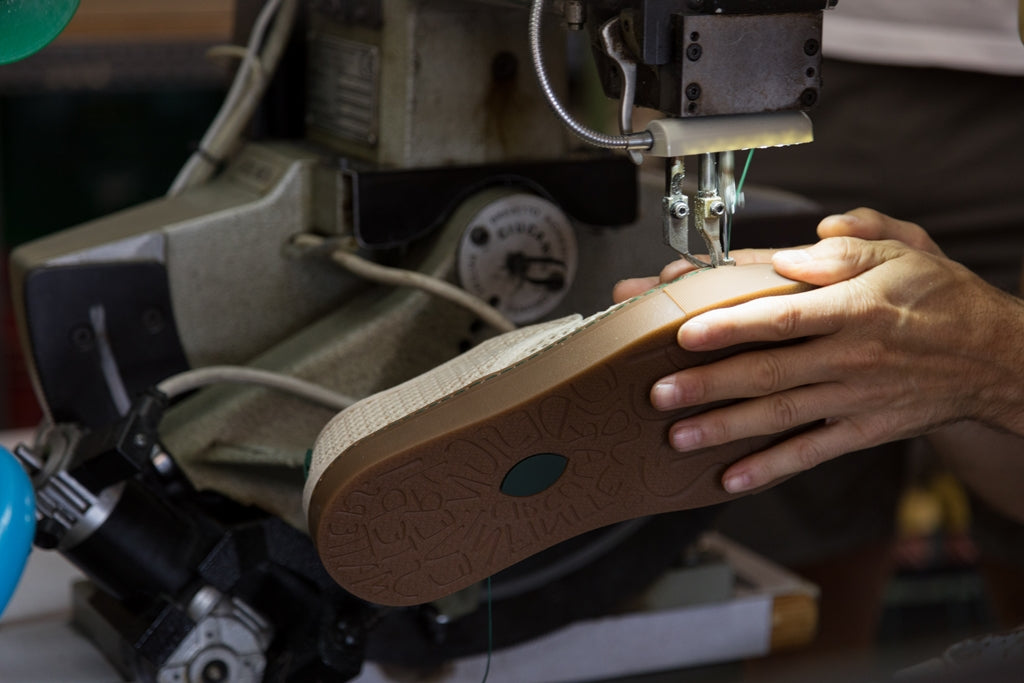 SEWN WITHOUT ADHESIVES
One of the fundamental keys to facilitate the process of recycling the sole and the textile is the green stitching technique that we use to join both parts, which avoids the use of adhesives, thus providing an easy and clean separation for later reuse or recycling.