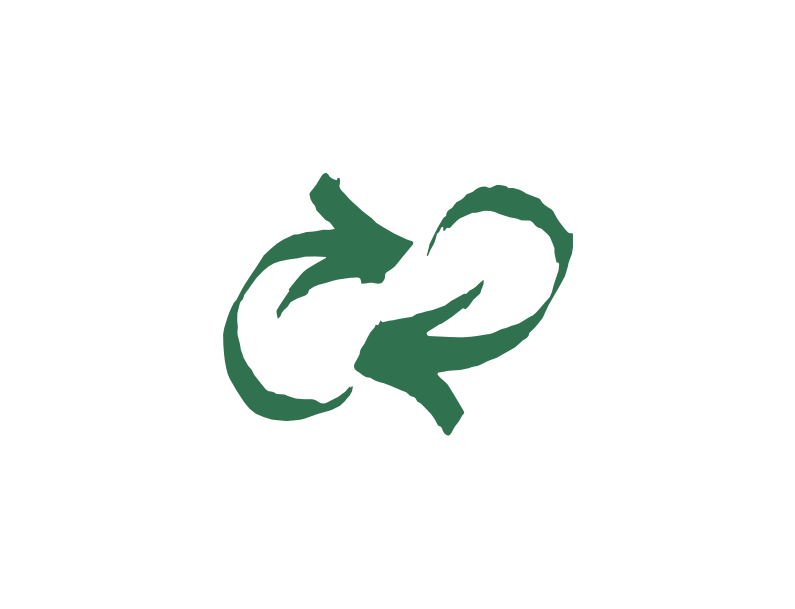 CIRCULARITY
One of the biggest challenges we faced when we created Vesica Piscis was the implementation of the circular design as a condition in all our products.
DESIGN
LINEAR VS CIRCULAR
LINEAL
The linear process that currently prevails is based on extracting raw materials, producing, using and throwing away, a process that, in addition to depleting natural resources, has a strong environmental impact during extraction, transformation and disposal.
CIRCULAR
The circular process is based on a design that allows the reuse and recycling of all the components of which the article is composed and don't generate waste, in order to minimize environmental impact and preserve natural resources.
UNSUSTAINABLE PROCESS
The environmental impact caused by the current production of more than 22,000 million pairs of shoes per year, either due to the consumption of the large amount of raw material necessary for their production, or the thousands of tons of waste they generate, invites a new rethinking when conceiving a shoe. The predominant manufacturing and the many components that footwear usually has make it impossible to carry out their recycling, due to the great complexity involved in separating all the material from which they are composed. This inevitably leads, once the end of the cycle has been reached, to their being eaten by landfills, generating a large amount of waste and wasting the value of much of the material used.